Product Description
Details
The Nike Event Shirt for the World Fencing Championships 2017 in Leipzig with official logo and Nike Swoosh.

The NIKE short-sleeved shirt convinces by its classic design and excellent wearing comfort. The event shirt is made of a soft cotton with the robust and fast drying properties of polyester.
The functional DRI-FIT material transports moisture quickly from the body to the outside and ensures a dry and fresh body feeling.
The casual fashionable cut of the Nike WM-shirt allows a comfortable fit and a sporty look.

About the shirt:
• short sleeve
• ribbed round neckline with trim on the inside for comfort and durability
• Dri-Fit Cotton for a good feeling during the workout
• casual cut and comfortable fit
• machine washable
Color of shirt: gray
Material: Dri-FIT 60% cotton, 40% polyester
Printing: screen transfer 4/4
Available sizes: S - L

The Nike event shirt is a limited edition and exclusively available at ARTOS! Only while stocks last!

A printing with nation, club as well as surnames and given names on the back of the shirt or shirt-sleeves is only possible in advance until July 10, 2017.
Please enter your request in the field provided!
If you want a logo on the shirt, please add this as vector file (EPS format). Other formats can not be considered!

The Nike event shirt can either be shipped or picked up from the Nike sales booth in the Arena Leipzig starting from July 17, 2017.
The delivery time is 10-14 days depending on the country, 14-17 days for individual shirts.

If you like to pick up the event shirts at the Nike sales booth, please be prepared to show us your order confirmation. These will be sent to you by mail after your purchase.
Additional Information
Reviews
Product Tags
You may also be interested in the following product(s)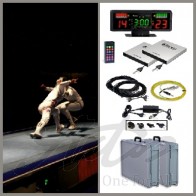 Incl. 19% Tax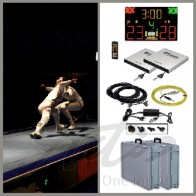 Incl. 19% Tax